Farming Unlimited, Inc has been producing great content since 2007. Since that date, we have had over 17.5 million impressions. We cater to those in rural communities and the agricultural industries creating media that will keep them informed, entertained, and ready to broaden their horizons.
In addition to creating media with this community in mind, we pride ourselves on hiring individuals from rural communities that understand the lifestyles they promote.
Heather Newell
Partner
Heather Newell is the Farming Unlimited partner who leads the team with her organizational skills. Heather learned to multitask early on as a media buyer for a large Topeka advertising firm. She then moved to the local NBC affiliate and became an award-winning sales representative and Outstanding Employee of the Year. Her leadership skills were further developed through her community involvement with the Topeka Advertising Federation and Project Topeka. In 2007 she partnered with Karla Jennings to form Trinity Marketing Group, a full-service Topeka advertising agency. She manages the day to day operation of Farming Unlimited and is the lead on several of the production clients of Farming Unlimited, Inc.
Dr. Dan Thomson
Founder & Host of Doc Talk
Dr. Dan Thomson is a third-generation bovine veterinarian from Clearfield, IA. Dr. Thomson received his BS in Animal Science and DVM from Iowa State University. Dr. Thomson completed a MS in Ruminant Nutrition from South Dakota State University and a PhD in Ruminant Nutrition from Texas Tech University. Thomson is the founder and host of Doc Talk, a nationally aired beef cattle health veterinary show on television. He has hosted over 500 episodes of the show in its ninth season that reaches over 45 million homes worldwide.
Keli Huddleston
Partner
Keli Huddleston lives outside of Rossville, KS. She is the Farming Unlimited partner who brings to the table a creative force second to none. She not only developed logos for DocTalk, AG am in Kansas, Around Kansas and That's My Farm, but she also shoots and produces every DocTalk show and created DocTalk's On the Road set. She honed her creative expertise through her years at NE Kansas' CBS, NBC, FOX. Keli owned her own freelance production company before becoming a partner in Trinity Marketing Group and Farming Unlimited. She continues her creative work in the agency as well as Farming Unlimited. Keli loves to trail ride and is always looking for more land to explore. Keli is currently taking the knowledge earned from years at Farming and putting it into a cow-calf operation. You can find her out and about with her infamous cockatoo Oscar and daughter Elizabeth.
Cindy Thomson
Videographer
Cindy Thomson is Farming Unlimited, Inc. head videographer for DocTalk. With an extensive background in agriculture and education, Cindy is the perfect fit to travel the country with Dr. Dan and bring quality programing to Farming Unlimited.
Elizabeth Fecteau
Video Editor
Elizabeth Fecteau works part-time as a video editor for Farming Unlimited, Inc. When Elizabeth isn't in the office she participates in 4H and attends school.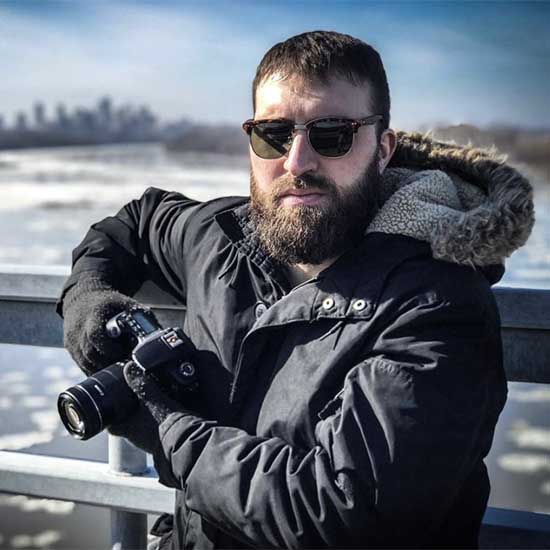 Michael Goehring
Owner of Original Pro Films
Michael Goehring from St. Mary's Kansas was seemingly born with a camera in his hand. Owner of Original Pro Films, specializing in contemporary interviews, music videos, and event recording. Michael's production skills are an asset to the team at Farming Unlimited.
Over 50 Great Companies Buy Podcast Ads with Farming Unlimited